Meet Dr. Joy Cavagnaro. She's a Special Olympics Virginia coach, volunteer, vice chairman of the Board of Directors, and a 3x Polar Plunge costume contest award winner. While she is certainly most proud of the imapct she has had on her Area 14- Loudoun County athletes, she gleams with excitement when she gets to talk Polar Plunge costumes.
To say Joy takes pride in putting together her costume each year would be putting it lightly. It's a full court press to take home the award and she plans well in advance with not a single detail looked over. She can nearly recite each material that was used on her costumes which have ranged from a flower pot to an ice cube.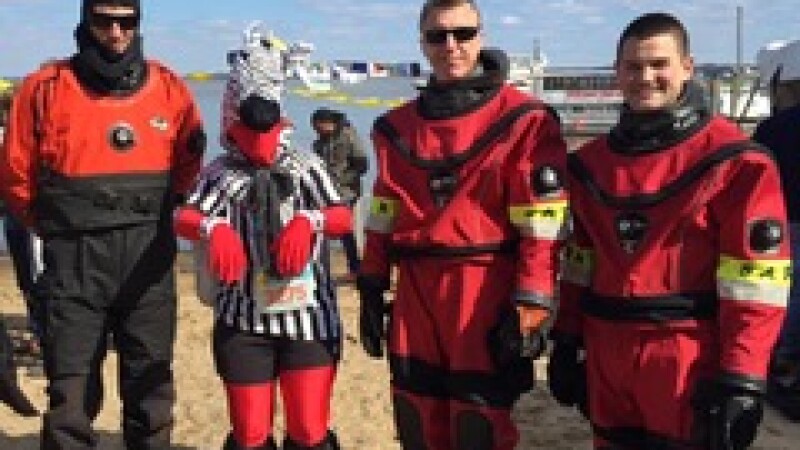 This year's costume is top secret. Joy isn't giving away any details but based off her history it's safe to assume that her costume will set the bar in the TJ Maxx Boogie Down the (virtual) Boardwalk Costume Contest. Did we mention Joy is also in the top individual fundraiser so far? Her current fundraising total is more than $12,500 and it's only growing by the day.
You can support coach Joy and her quest to top be the top individual fundraiser by making a donation to her fundraising page: https://impact.specialolympicsva.org/fundraiser/3047473.